Kenya is well know for its wildlife and Masai Mara is one of Africa's Greatest Wildlife Reserves. The reserve is especially famous for the high amount of predators, such as lions and cheetah, and the 1.5 million wildebeest which migrate through the Mara and cross the crocodile infested Mara river.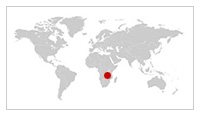 The Masai Mara National Reserve is located southwest in Kenya, adjoining to the Tanzanian boarder and is at altitude from 1,500m to 2,170m, comprising 1,672 km2. In Maa, the language common to the Masai clans, the word "mara" means "spotted" - referring to the clusters of bush dotting the plains.
Masai Mara National Reserve stretches 1,510 sq km (580 sq miles) and raises 1,500-2,170 meters above sea level. It hosts over 95 species of mammals and 570 recorded species of birds.
Weather Essentials

Attractions
This place is a heaven on earth for wildlife lovers and gives the opportunity to see the these wild animals in their natural habitat. The rangers patrol regularly which means that there is almost no poaching and therefore excellent game viewing. There is also strict control over vehicle numbers around animal sightings which means a better, more authentic, experience when out on a game drive.
Best time of the year to visit Masai Mara is in the month of July/August or at the end of November.
Travel
The National Reserve is about 270 km from the capital Nairobi City and takes about 5-6 hours by road or 40-45 minutes by flight. Jomo Kenyatta International Airport (JKIA), formerly called Embakasi Airport and Nairobi International Airport, is Kenya's largest aviation facility, and the busiest airport in East Africa. JKIA has direct flight connections to Europe, the Middle East, Far East and the African Continent. Many travellers use Johannesburg, South Africa as the hub while travelling to Kenya and other places in South East Africa.
Some of the airlines with direct flight to Nairobi are:

Maps & Area
Tips