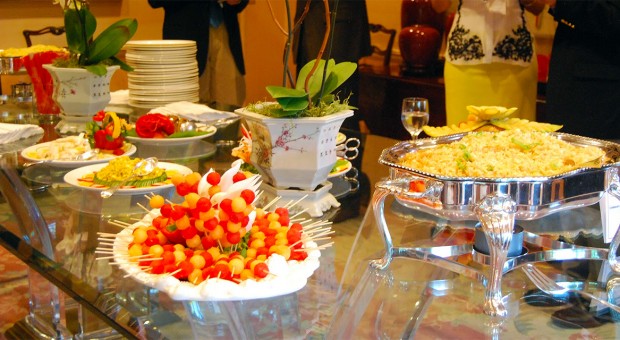 Singaporeans are very passionate about food and visitors to Singapore must try some of the local specialties. Local cuisine is indicative of the ethnic diversity of the culture of Singapore which originated from Malaysia. The food is influenced by the native Malay, the predominant Chinese, Indonesian, Indian and Western traditions (particularly English and some Portuguese-influenced Eurasian) since the founding of Singapore by the British in the nineteenth century.
Singaporean cuisine has been promoted as an attraction for tourists by the Singapore Tourism Board, as a major attraction alongside its shopping. The government organizes the Singapore Food Festival in July to celebrate Singapore's cuisine. The multiculturalism of local food, the ready availability of international cuisine and styles, and their wide range in prices to fit all budgets at all times of the day and year helps create a "food paradise".
#1. Chilli Crab

A national signature dish, chili crab is one of the most requested dishes for anyone who comes to Singapore. There are more than a dozen ways to do crab (black pepper, salted egg yolk, cheese-baked, etc) but chili crab remains the bestseller. It's certainly not something to be consumed daintily. The spicy chili-tomato gravy tends to splatter, but crab enthusiasts love it so much, they'll mop everything up with mini mantou buns.
#2. Chicken Rice

It's everywhere — at hawker stalls, food courts, luxury hotels and even at the zoo, but Singaporeans just can't get enough of it. Chicken rice is often called the "national dish" of Singapore. Steamed or boiled chicken is served atop fragrant oily rice, with sliced cucumber as the token vegetable. Variants include roasted chicken or soy sauce chicken. Don't miss out on the dipping sauces — premium dark soy sauce, chili with garlic, and pounded ginger. Play around with different combinations to discover new tastes.
#3. Chicken Satay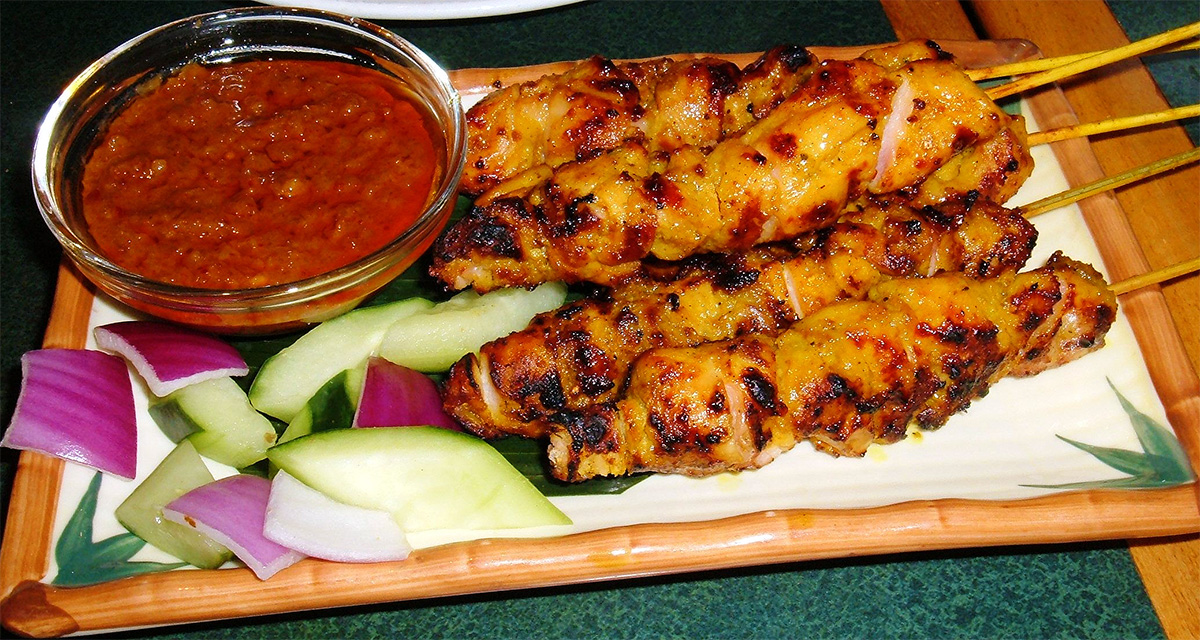 This is Southeast Asia's rendition of the kebab with a few unique twists. There's the peanut dip, sweet and spicy. The marinade of local spices that totally transforms the meat. The thin wooden skewers made of bamboo or stem of coconut leaves. And the refreshing sides of chopped raw cucumber and onions, along with ketupat (rice cakes steamed in woven coconut leaves). It's a joy to watch your satay being grilled over an open charcoal fire. The aroma heightens the anticipation and the enjoyment.
#4. Moon Cakes

Mooncake is a Chinese bakery product traditionally eaten during the Mid-Autumn Festival. Typical mooncakes are round or rectangular pastries, measuring about 10 cm in diameter and 4–5 cm thick. A rich thick filling usually made from red bean or lotus seed paste is surrounded by a thin (2–3 mm) crust and may contain yolks from salted duck eggs. Mooncakes are usually eaten in small wedges accompanied by Chinese tea.
#5. Singapore Sling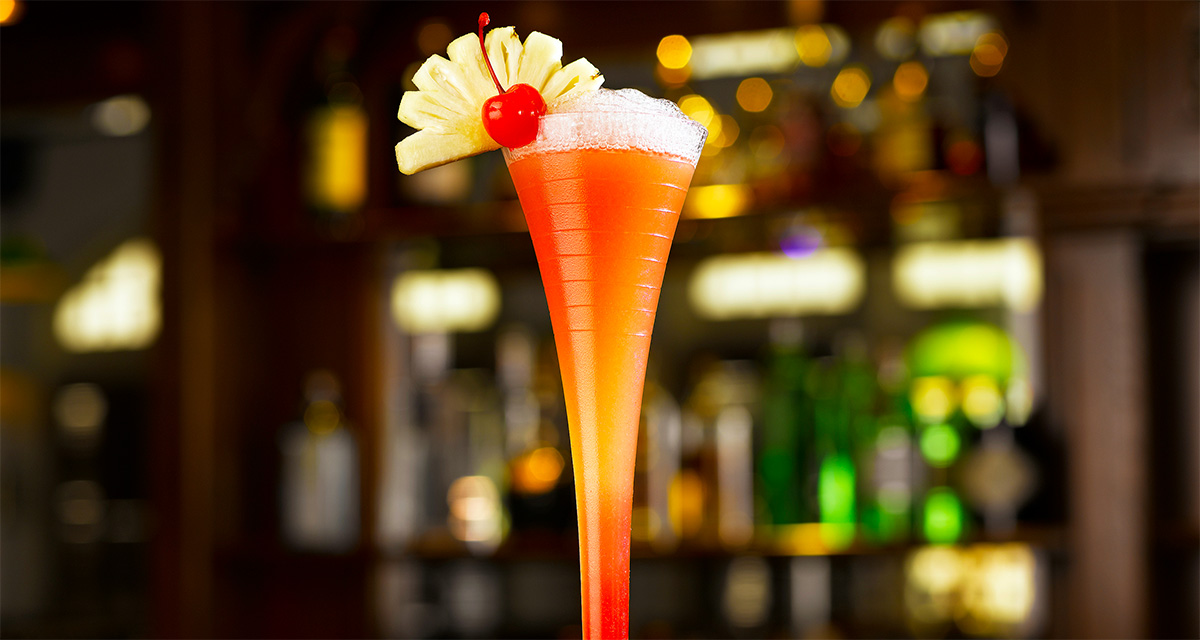 The Singapore Sling is a South-East Asian cocktail. The "original recipe" is a mix of two measures of gin and one of cherry brandy and one of orange, pineapple and lime juice. An alternative "original recipe" uses gin, Cherry Heering and fresh pineapple juice, primarily from Sarawak pineapples which enhance the flavour and create a foamy top.